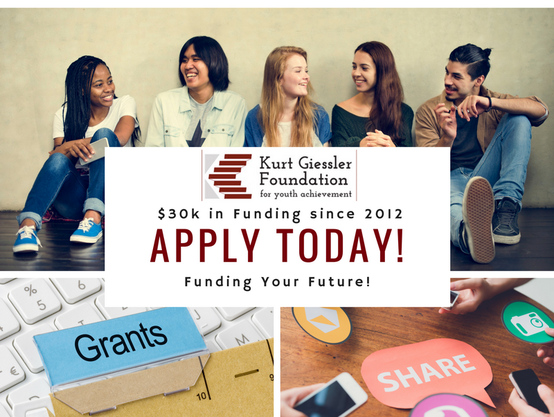 ---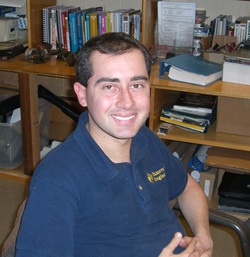 The Kurt Giessler Foundation for Youth Achievement was formed exclusively for a charitable purpose, specifically to provide grants to individuals ages 12 through 20 to fund self-directed educational projects. Initiatives can be of various natures, including inventive, entrepreneurial, charitable, or explorative research but cannot be school related. The Articles of Organization were filed in the Commonwealth of Massachusetts on October 11, 2012.

Shortly after Kurt was born in 1980 he had reconstructive heart surgery but developed additional medical issues that eventually led to a heart double lung transplant in 2001 and then following a bout of rejection another double lung transplant in 2007. Throughout his life education played a major role. Unable to compete athletically, he found ways to challenge himself mentally. He excelled in math and the sciences and spent much of his time in engineering type activities. He obtained a Mechanical Engineering degree at Carnegie Mellon University in 2005 after a brief absence to undergo his heart double lung transplant at Duke University Hospital. Following college he pursued his passion for education as a high school engineering teacher in Hanover, MA. He felt he could make the most impact in that role, imparting his love for math and science, challenging his students to go beyond normal classroom work and develop projects whether it be designing a winning battle bot or building a green model home for the future.

In 2010, when Kurt learned he had chronic lung rejection again and there were no options, he conceived the idea of a foundation which could carry out the work in which he had been involved. The mission statement is his own words, his desire to challenge the youth of tomorrow, to fund their projects, and to reward them for success. Applications for the grants require an essay answering two questions, "How will this initiative benefit you?" and "How will it benefit society?"

The Foundation was unveiled during Kurt's memorial service on August 12, 2012 by Massachusetts Senate President Therese Murray via a recording of Kurt reading his mission statement. Donations began to be received and the Foundation started to take shape.

The organization will be run strictly by volunteers, seasoned professionals and educated young adults who believe in the Foundation's mission to support our youth in generating and achieving long term ventures by providing the resources necessary to reach those goals and to create a reward system that acknowledges those who succeed.
---